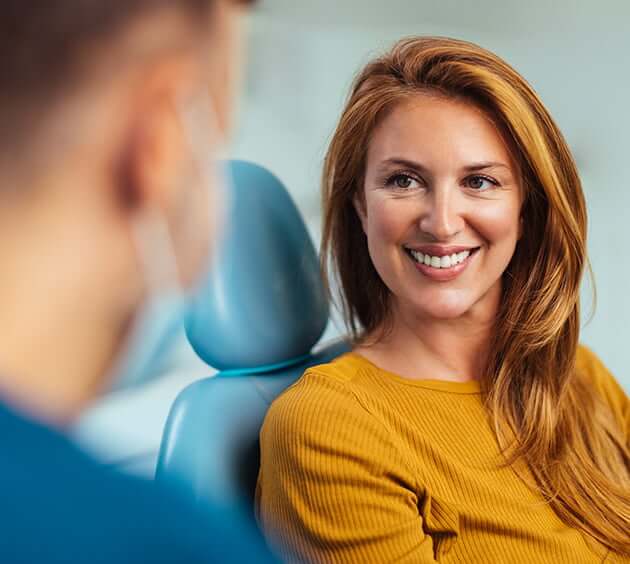 Do Nightguards Help with TMJ Pain?
February 28, 2023 12:17 am
---
If you have been diagnosed with a TMJ-related disorder or suffer from the negative effects of jaw issues, our temporomandibular joint dysfunction treatment in Olathe, KS, can help minimize your discomfort! A custom nightguard can help prevent your teeth from becoming worn down, fractured, chipped, or loose due to grinding and chronic muscle tension that is often associated with TMJ syndrome.
What Is A Nightguard?
A TMD nightguard is a mouthguard that is specifically designed to be comfortably worn at night while you sleep. By relaxing the jaw muscles and acting as a barrier between the upper and lower teeth, this noninvasive treatment option gently discourages the damaging behaviors of clenching and grinding and helps relieve jaw pain.
There are several types of nightguards. The type that is right for you can depend on the cause and severity of your TMJ issues.
Soft nightguards are made of flexible plastic and can protect your teeth if you have mild bruxism or only clench your jaw. There are also harder acrylic nightguards that may provide greater protection for heavy grinders. A dual laminated nightguard is a hybrid between a soft and hard mouthguard, with a soft inner layer encased in a harder layer.
Treatment for TMJ Issues in Olathe, KS
At Ryan Dental, we understand how stressful and inconvenient it can be to have jaw pain, and subsequent difficulty biting or speaking. The sooner you start treating your TMJ disorder, the sooner you can enjoy an improved quality of life with less dental discomfort!
Please contact our compassionate team today to schedule consultation at Ryan Dental. Our office is open Mondays through Fridays from 8 AM to 5 PM (closed from noon to 1 PM for lunch). We offer comprehensive dental services and accept cash, Visa, MasterCard, Discover, American Express, CareCredit financing, and our In-House Discount Plan.
CONTACT US
Categorized in: Preventive Dental Care