Root Canal Therapy in Olathe, KS!
Some patients are anxious when it comes to scheduling root canal treatments, but root canals are actually quite similar to having a cavity filled from the patient's perspective. Our compassionate team works hard to help patients have pleasant and positive experiences in our office, no matter the procedure. To learn more or schedule your next visit with our office, please give us a call or send us a message through our contact form!
Contact Us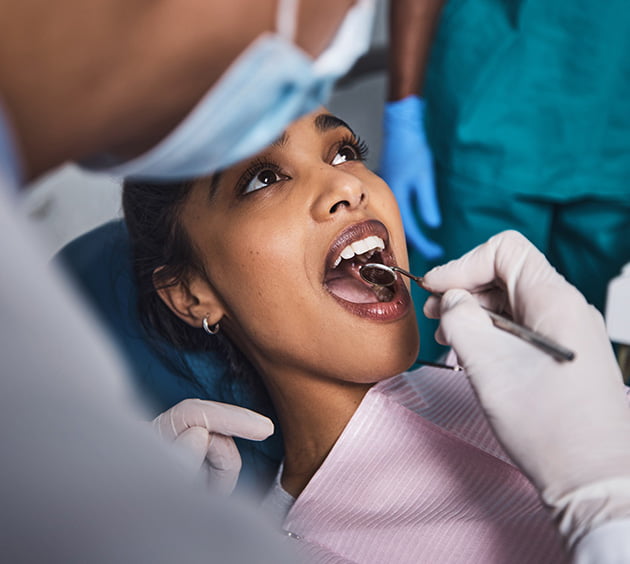 What happens during a root canal?
The teeth and gums have to be completely numbed with a local anesthetic before a small hole is created in the top of the tooth that is receiving the root canal. Next, the infected tissue is removed through the opening, and the tooth is carefully cleaned and sealed. After this is done, the tooth must be protected by a dental crown or bridge, so the tooth is then prepared for a crown, and the crown is placed. Our office uses CEREC® technology to create permanent crowns in-office, so your root canal can be performed and your crown can be placed in the same visit.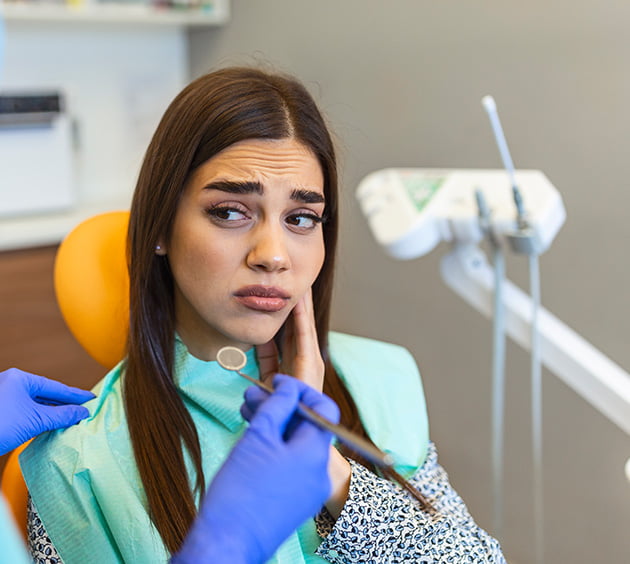 Are root canals painful?
Root canals have a history of being painful procedures because they were very painful in the past. Now, root canal treatments are totally painless, and you should only experience a little sensitivity or discomfort afterward. If you are nervous about your appointment, our office provides both nitrous oxide and oral conscious sedation, which can help to relieve anxious thoughts and make your experience much more pleasant. If you are interested in sedation, just let our team know, and we will help you determine if dental sedation can be added to your treatment plan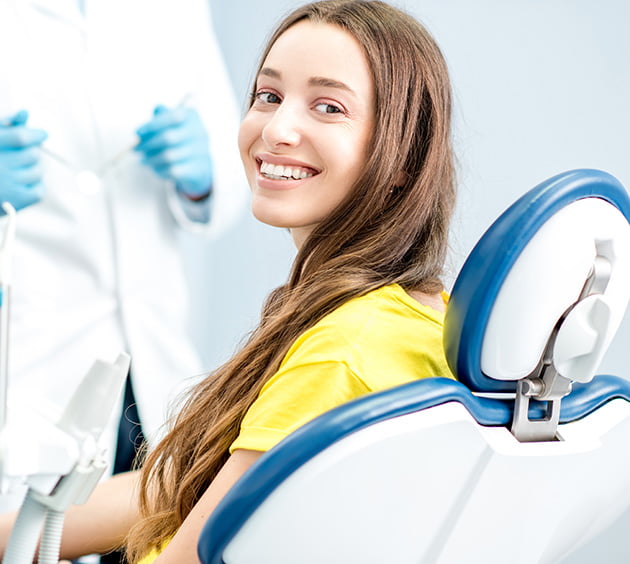 What are my options besides a root canal?
When harmful bacteria makes its way inside a tooth through untreated tooth decay or dental trauma, it can cause an infection. Tooth infections must be treated through root canal therapy, otherwise, the infection can spread and cause serious problems. The only alternative to a root canal is to have the tooth removed altogether, which can sometimes become necessary if the tooth becomes more damaged or a root canal is put off for too long. While root canals can be intimidating, our helpful team is here to make your experience as easy and stress-free as possible!