Invisalign Clear Aligner Therapy in Olathe, KS!
Whether you've always wanted a straighter smile or have just recently been thinking about braces, our team at Ryan Dental would love to help! We've created custom orthodontic treatment plans for many patients, and we can help you achieve the straight teeth that you desire. To learn more or schedule your Invisalign consultation, please contact our office!
Contact Us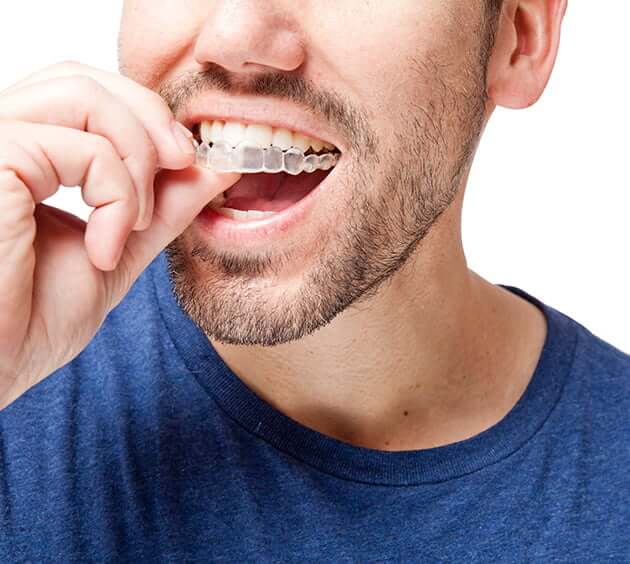 How does Invisalign work?
Once digital impressions of your teeth are taken, your custom treatment plan can be designed, and our team can offer an educated estimate for how long your treatment should take. After a few weeks, your clear aligners will be ready to be picked up from our office, and we will have you try the first one on to ensure that it fits properly. Aligners should be worn at least 20 to 22 hours per day for two weeks before being switched out with the next aligner in the series. Once your treatment is complete, we will create a retainer for you to wear at night to keep your smile perfectly straight.
What are the benefits of Invisalign?
Invisalign aligners are known for being practically invisible, and the patented plastic material used to make each aligner is comfortable on the teeth and gums, even for hours at a time. Invisalign aligners are also completely removable, which means patients have an easier time cleaning both their aligners and their teeth. After you remove your aligner, you're free to enjoy your favorite foods and activities as well. Invisalign offers efficient treatment plans, and on average, patients can expect their entire treatment to take as little as 12 to 18 months.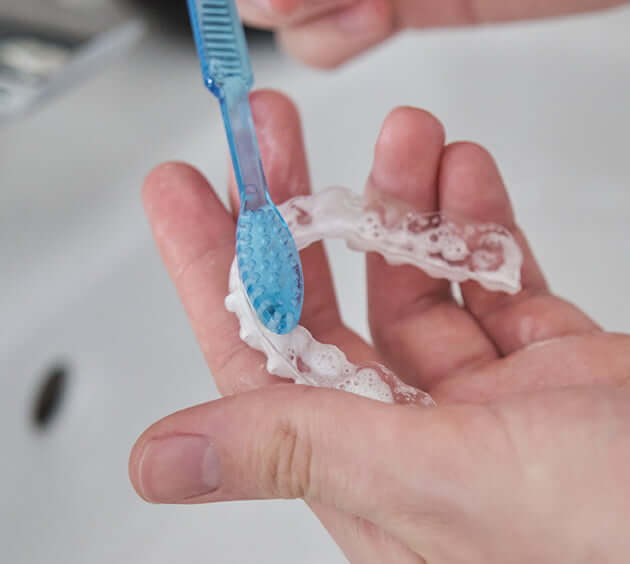 How do you keep Invisalign aligners clean?
Invisalign aligners should be removed and brushed with a soft-bristle toothbrush and mild soap at least once per day. It's also a good idea to soak aligners in Invisalign cleaning solution to kill harmful bacteria and keep them looking clear and clean. Patients should never eat anything while wearing their aligners, and brushing your teeth or rinsing your mouth out with water before putting aligners back in also helps to keep them clean. Whenever they're not being worn, they should be stored in their case, which should also be cleaned regularly.
Contact Us